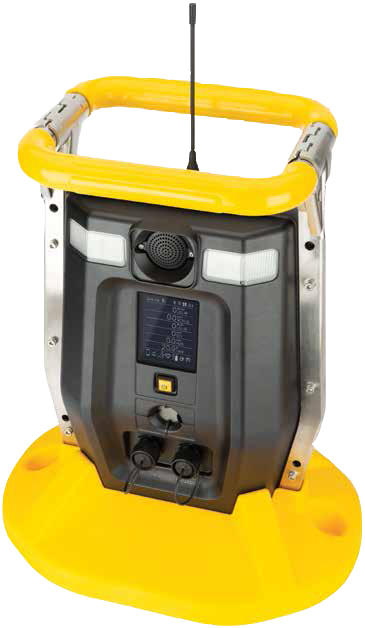 BW RigRat
The RigRat brings a new level of user-friendliness to transportable multi-gas area monitoring, so your people can work with confidence in hazardous areas. Want to monitor a large area with high-risk work? Create a safety perimeter around a tank or pipe? Simply position several Honeywell BW RigRat monitors to form a wireless chain. • Instant threat awareness. When one monitor alarms, they all alarm, notifying workers of a gas leak in the area so they can stop working or evacuate.• No broken chains. Need to remove a monitor from the chain? Have no fear that one missing link will take down the rest. Instead, if you remove one Honeywell BW RigRat, the rest of the chain continues operating as normal.• Wireless assistant for easy setup and troubleshooting. How strong is the wireless connection between your monitors? Simply navigate to the Wireless Assistant screen to see the signal strength for each monitor, so you can reposition monitors as needed.
List of Benefits
No time-consuming battery switches in the middle of a task
No need to turn it off during a shift change or worker break
No worrying about battery life.
One button operation
Simple setup with a smartphone
Remote Monitoring
Up to 8 weeks of runtime on a single charge
The BW RigRat simplifies your daily challenges in safety, compliance and productivity.
Specification
Detail Description
MODEL NUMBER
BWRR100P/BWRR100D
SIZE
15.8 x 11.4 x 18.5 in. / 40.0 x 29.0 x 47.0 cm
WEIGHT
8kg
GAS SENSOR SLOTS
Up to 6
GAS SAMPLING METHOD
Pumped or diffusion
BATTERY
Rechargeable Li-ion battery (3.7V / 26.4 Ah)
CHARGING TIME
Less than 18 hours when instrument is powered off
RUNNING TIME
8 Weeks for low power model
KEYPADS
One button operation and programming
DISPLAY
3.5" 240 x 320 TFT color LCD with white LED backlight
ALARM
Red/yellow/green LED alarm; buzzer alarm 108 dBA @ 1 m; on-screen indication of alarm condition
OUTPUT
3 relays to drive external controllers
DATA LOGGING
Complete gas sensors and instrument information for at least 4 months at one minute interval
WIRELESS
ISM license-free band
RADIO MODULE & RANGE
Bluetooth Low Energy
OUTDOOR LOCATION
GPS receiver module
IP RATING
IP65 for pumped models; IP67 for diffusion model
TEMPERATURE
-4 to +140°F (-20 to +60°C) for pumped models; -40 to +140°F (-40 to +60°C) for diffusion mode
HUMIDITY
5 - 95% RH (non-condensing)
SAFETY CERTIFICATIONS (PENDING)
cETLus Class I Division 1; Group A, B, C, D; T4; IEC EX/ATEXI M1 Ex ia I Ma II 1G Ex ia da IIC T4 GaFor LELIR/CO2 sensor installed
WIRELESS APPROVALS
FCC Part 15, IC, RE-D
ROHS (PENDING)
RoHS Complaint, Directive (EU) 2015/86
NOISE SENOR
60-125 dBA range; (respond
SENSOR RANGE
COMBUSTIBLE GASES (IR)
COMBUSTIBLE GASES (LEL)
CARBON DIOXIDE (CO2)
CARBON DIOXIDE (CO2) EXTENDED RANGE
VOLATILE ORGANIC COMPOUND
CARBON MONOXIDE (CO)
CARBON MONOXIDE (CO) EXTENDED RANGE
CARBON MONOXIDE (CO) H2 HESISTANT
HYDROGEN SULFIDE (H2S)
HYDROGEN SULFIDE (H2S) EXTENDED RANGE
SULFUR DIOXIDE (SO2)
OXYGEN (O2)
NITRIC OXIDE (NO)
NITROGEN DIOXIDE (NO2)
HYDROGEN CYANIDE (HCN)
AMMONIA (NH3)
CHLORINE (CL2)