Calibration gases are essential to ensuring the most accurate performance of your gas detector. They enable you to test the performance of your sensors out in the field and when required, bring the performance of those sensors back into acceptable tolerance. Calibration gases come in different forms, cylinder types and volumes. They have a lifespan of guaranteed accuracy, which when exhausted renders any remaining gas to be unusable. GasTech supplies the two largest calibration gas brands in the world - PortaGas and Air Liquide. Both manufacturers make an extensive range of calibration gases, in various cylinders, enabling us to answer virtually any gas calibration requirement.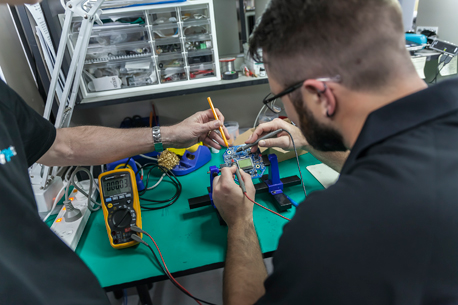 ---
Disposable Cylinders
Disposable cylinders from PortaGas and Air Liquide come under the PortaGreen and CALGAZ brands respectively. They are available in various volumes, but most commonly seen in 34L, 58L, 100L, 103L and 116L capacities. This amount generally demonstrates the volume of gas that is present within the cylinder, however the most accurate measurement of the contents is the fill pressure. In disposable cylinders this fill pressure is between 500-1000PSI. Once used, disposable cylinders cannot be re-filled by the end user. Air Liquide cylinders are recycled by GasTech Australia at no charge to the end user. The PortaGas cylinders however can be re-used after being sent back to the manufacturer via their unique "Strip and Ship" program. All PortaGreen cylinders come with their own packing tube and postage material. Once the pressure has been exhausted from the cylinder, simply place it back in its transport tube and put it in the mail - for free! For more information on the strip and ship system, please watch the video below. Both PortaGas and Air Liquide cylinders are NIST traceable for complete quality assurance.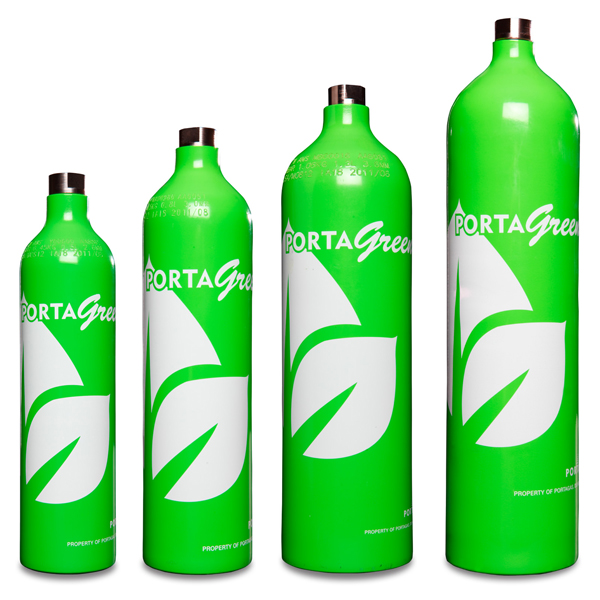 ---
High Volume Cylinders
In many applications, end users may have large fleets of gas detectors that require large volumes of bump testing or calibration activity. This type of usage would see numerous disposable cylinders being used well before the gas actually expires. GasTech recommends exploring larger capacity cylinders which enable high fill pressures and volumes. In most cases a small rental fee applies but this is quickly overcome by the dramatic drop in cost per litre of the gas. If you are consuming large amounts of disposable cylinders before they expire you can take advantage of our gas consumption calculator. By putting in the gas you have and your monthly usage rate we will be able to give guidance on a more suitable volume that will significantly reduce your cost of bump testing and calibration activity.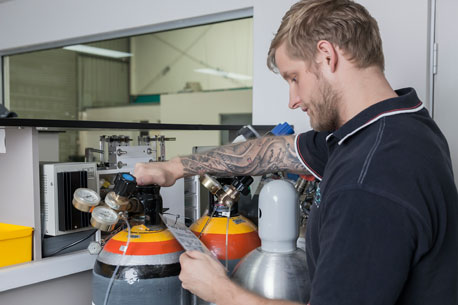 ---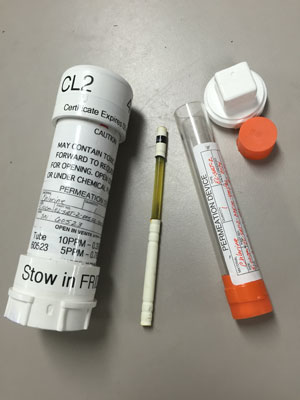 Permeation Tubes
In certain applications that are high volume but contain highly exotic gases with short lifespans (such as Chlorine) the most advisable option is to generate your own gas via permeation. This process sees the gas supplied in liquid form in permeation tubes. When these tubes are heated in a permeation oven the gas is released, and when set to a specific flow rate, give a highly accurate concentration of the gas. The use of this method is to be reserved for very highly specialised applications with extensive training. Please contact GasTech to discuss if permeation is a suitable solution for your calibration gas.