The Gastech field service department consists of a fleet of fully equipped service vans and technicians which travel around the country, servicing fixed and portable gas detection systems on site. Our field technicians are some of the most experienced technicians in the country who are very capable of maintaining your systems to the highest degree.
Field service is one of the most difficult servicing jobs for a company, as each and every site has it's own operating procedures which our technicians have to comply with. Each system quite often comprises elements of older systems that have been installed by others and never maintained with little or no paperwork with them. Our Technicians are experienced enough to be able to work with these older systems and bring them back in to fully serviceable operation.
Gastech has passed all of the stringent Australian requirements, to work on the Australian Navy fleet of submarines and other vessels. We have Navy specialists dedicated to supporting the Navy fleet and have been flown to other countries to support the fleet of vessels the Navy has in service.
Our Field service team doesn't just service the Australian mainland. Regularly, our expert technicians are flown all over the world to service and support systems on oil rigs and other sites.
Our Field service department is quite often subcontracted by other suppliers, that don't offer full service support.
If you have a fixed system or require on site servicing regardless of the original supplier or make of equipment please contact us.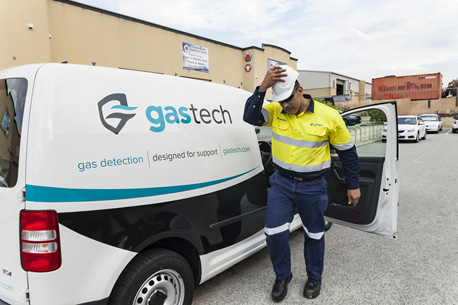 "World Wide On Site Service"